Healing Touch by Suzanne
Relax... Restore... Rejuvenate...
Partnerships & Collaborations
---
What is Healing Touch and
how would it help your business?
Healing Touch is an evidence-based practice that promotes healing of the mind, body and spirit. Add Healing Touch to your list of services to expand your client and patient base by linking allopathic and holistic methods of healing.

Strengthen client or patient relationships with improved satisfaction.
Evidence-Based Research: Healing Beyond Borders Research
Integrated into over 40 hospitals.
Taught in experiential classes in over thirty countries. No internet classes.
Endorsed by American and Canadian Holistic Nurses Associations.
Board Certification of Practitioners after 2 1/2 years of study.
Healing Touch is a gentle, complementary energy-based approach to health and healing. Through light touch or non-contact, the body's energy system is balanced and energized. Healing Touch is a complementary (or integrative) energy therapy that can be used in conjunction with conventional therapies.
Contact Suzanne for more information on business collaboration and partnership with Healing Touch by Suzanne:
Contact Suzanne
Current Collaborations

Contact Suzanne for information on next class date.
17.5 CEUs for nurses, massage therapists, and chaplains.
---
*Formerly Healing Touch Level 2
U.S. Dept. of Veterans Affairs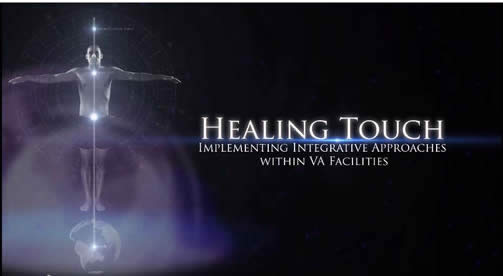 ---